Cori Moore
EXPERIENCE Design & Facilitation
I
design

&

facilitate
creative
workshop

formats
that tackle
business

challenges and shape organisational

culture

.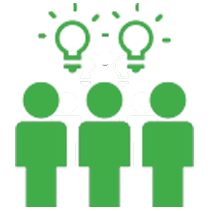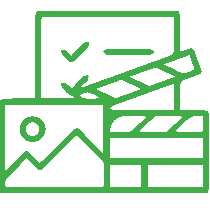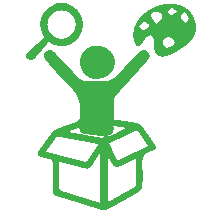 Innovation & Co-creation
I help teams to tackle their business challenges by setting the scene for collaborative problem-solving.  I roll up my sleeves long before we come together in the workshop space, conducting research & stakeholder interviews.

Immersive Learning
From Design Thinking Bootcamps to Train-the-trainer Facilitation Sessions, I help professionals to drive collaboration and transform learning within their organisations through trainings & coaching programs.

Culture & Org. Design
I mentor leaders & help them to guide their teams through change processes with a focus on cultural transformation, including new ways of working, learning, meeting, collaborating & innovating, both offline and online.
As a firm believer that those who play together learn from each other, I design playful participatory sessions that engage people to generate ideas together and open up meaningful dialogues for creative problem-solving. I use a range of tools, from LEGO® SERIOUS PLAY® to theatre improv, and borrow heavily from the service design and agile toolkits.
I also teach seminars on innovation, creativity and design thinking, in English and in German. In a "Train-the-Trainer" capacity I coach individuals and organisations in facilitation and design so they can create interactive and immersive learning experiences for their clients.
If you're facing a specific business challenge that you feel should be tackled collaboratively, or you just want to learn more about facilitation and bringing participatory tools into your way-of-working, give me a call. I'd love to hear from you!
If that all sounds like something you and your team need more of…